Booth #14732
Drug Package offers Long Term Care Medication Carts in a wide range of configurations and styles to best accommodate the procedures used by dispensing pharmacists; the practical consideration of storage and flexibility demanded by caregivers. Drug Package top-quality carts have been carefully engineered for dependability with minimum maintenance, designed with pleasing style and are offered at attractive, economical pricing. We offer several "Punch-Card" Cart configurations, allowing appropriate storage and your choice of the cart most appropriate for your facility and procedures.

MEDICATION CARTS FROM DRUG PACKAGE

Cart Styles and Finishes to Compliment your Decor
Available in a Variety of Sizes and Configurations
Durable and Easy to Use
Increase Med Pass Safety for both Patient and Facility

STANDARD OR CUSTOM CART FEATURES AVAILABLE

Slide Out Writing Surfaces
Trash Container with or without Lids
Narcotic Boxes
Adjustable Card Divider Systems

DRUG PACKAGE MEDICATION CARD CHOICES

Blister Counts from 7 to 90 Days
Blister Sizes from Small to Extra Large
One Piece Cards or Cards with Blister Insert
Heat or Cold Seal Cards

In addition to Medication Carts, Drug Package offers a complete line of Medication Blister Cards, Sealing Equipment, Prescription Labels, Pharmacy Bags, Vials, Apothecary Supplies, HangUp Bags and more.
Med Cart Manufacturers point of Care OR, ICU, ER mobile ergonomic adjustable one touch Medical Cart Suppliers Anesthesia Cart Wholesalers pharmacy Med-Cart Distributors used leased refurbished narcotic box ergonomic touch screen point-of-care United States Med Carts specialty med bin caster used med carts unit dose LTC long packaging supply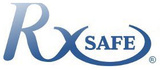 Booth #11517
RxSafe

Are you considering a technology from Asia? Why choose something outdated and obsolete? Consider the new RxSafe way of doing adherence packaging.

Are you tired of...
A limited formulary?
Hand-filling trays?
Costly down time counting tablets and filling canisters?
Unending cleaning?

Would you like to speed up the time consuming tasks of inventory management? Wish you had more space? Are you plagued by waste, theft and diversion? Let RxSafe's secure, scalable, technology-driven solutions help you move beyond your long-term care facility's constraints to expand your existing services.

The RxASP line of products is designed and manufactured in the USA. Our focus is on solving your problems—accuracy, efficiency, loss, theft, diversion, inventory management and labor costs. With the exclusive RxSafe universal canister—NO MORE tray filling... EVER! Our advanced features, combined with the ability to deal directly with RxSafe, the U.S. manufacturer, guarantees you will get the best custom integration possible, every time.

Are you ready to provide a real solution to the adherence problem? RxSafe's strip packager is your answer. For less cost than traditional vial filling, synchronize your patient's medications and produce adherence strip packaging in as little as four square feet.

Experience RxSafe's evolutionary leap forward in results-driven pharmacy technology. By selecting RxSafe to help you reach your goals, you'll move into the next era in long-term pharmacy.

Booth #14730
Rx Systems, Inc. is a full-service provider of pharmacy packaging and supplies. For over 30 years, Rx Systems has helped pharmacies develop products and strategies to serve their patients better, and more efficiently. Rx Systems offers medication carts, labels, forms, bags, vials, counter supplies, and pill cards for all types of pharmacy markets, including: Retail, Institutional, Geriatric, Correctional, Hospital, and Mail Order.

Our company has prospered through reinvestment in manufacturing and distribution. In 1979, Rx Systems, Inc. was created with the intent of providing a one-stop shop for pharmacy supplies. Beginning with 2000 sq. ft. of distribution space, our company now occupies over 100,000 sq. ft. of manufacturing and warehousing space, including sites in Hanover, PA, Richardson, TX, Chandler, AZ, and our main facility in St. Charles, MO. The success of our company began with a simple slogan that still holds true today, "Customer Service is Our Business."

Rx Systems Q-Series and E-Series Medication Carts offer a unique design that allow for an additional 150 pill cards vs. our competition for a similar sized cart. Our distinctive design allows you to add capacity to an additional cart, or order a smaller cart, but still achieve the same volume as a larger cart from another supplier. Most carts are in stock and available for immediate shipment.

Rx Systems' aluminum Q-Series medication carts are all MODULAR! The E-Series steel carts are a durable and affordable option as well.

Both Series boast:

20% greater pill card capacity than competitor's comparable carts!
More standard features than similar carts in the market.
Adjustable dividers to custom fit other systems, such as Medicine On Time®
Hard-baked powder coat for a maintenance free, enduring finish.
Best® lock to ensure smooth and dependable operation.
Four different cabinet sizes and six standard configurations.
Most orders will ship within one to two business days.
Delivered 100% assembled and ready to use.
Carts & Accessories mount easily with thumb screws
Med Cart Manufacturers point of Care OR, ICU, ER mobile ergonomic adjustable one touch Medical Cart Suppliers Anesthesia Cart Wholesalers pharmacy Med-Cart Distributors used leased refurbished narcotic box ergonomic touch screen point-of-care United States Med Carts specialty med bin caster used med carts unit dose LTC long pharmacy packaging supplies
Booth #4684
RxKey® by KeyCentrix™

Pharmacy Software that Thinks Like a Pharmacist

RxKey® by KeyCentrix™

Pharmacy Software that Thinks Like a Pharmacist

RxKey® Pharmacy Management Software is a robust system with a wide range of functionality focused on improving efficiency, enhancing safety and increasing profitability. RxKey's built-in work queue is highly customizable to meet your unique business needs. Consistent navigation and screen layouts throughout RxKey make the system easy to learn and use. Strategic business resources, including dispensing verification, accounts receivable intelligence, reimbursement monitoring and advanced query tools, support advancing patient care outcomes. This innovative solution also has built-in LTC and specialty care capabilities.With our integrated flexTRAX Point of Sale, we offer a complete solution for your pharmacy. In addition, KeyCentrix' consultative approach is focused on understanding the dynamic needs and goals of each customer with a level of service and expertise unlike anything available in the industry.

EPCS Certified
Integrated Point of Sale
Electronic Signature Capture
Commercial Insurance Lookup
Pill Imaging
Multi-site Integration
Remote Backup Services
Accounts Receivable
User Defined Fields
Advanced Data Mining
Document Management
Compounding Support
Nursing Home Support
Robust Reporting
Multiple Inventories
Customizable Labels
Automated PMP Reporting
Prior Authorizations
Barcode Verification
Activity Tracking
Built-in Help Guides
AND MORE!

KeyCentrix delivers more than software – contact us today for an interactive RxKey demo or to learn more.
Long Term Care Prescription Services LTC Pharmacy Jobs Medication Outsourcing for Nursing Homes medicare medicaid skilled nursing facilities group homes assisted living resident pharmaceutical hospice home care services home infusion outsourcing Long Term Care Prescription Services LTC Pharmacy Jobs Medication Outsourcing for Nursing Homes medicare medicaid skilled nursing facilities group RxKey

Booth #3356
Innovatix is the nation's leading non-acute care group purchasing organization. Since 1993, we have been committed to providing individualized purchasing, business, and supply chain solutions to more than 16,000 members in the U.S. and Puerto Rico. Our membership consists of infusion, specialty, long-term care, retail, combo shop, and mail order pharmacies; senior living facilities; behavioral healthcare facilities; independent oncologists; and K-12 schools.

Innovatix offers one of the most extensive and competitive purchasing portfolios available today. Our relationship with Premier allows members to access some of the same discount pricing that was typically available only to the nation's largest acute care institutions. In addition, we have negotiated exceptional pricing and advantageous purchasing terms directly with vendors and manufacturers in order to cater specifically to the markets we serve. We provide our members with access to a $36 billion purchasing portfolio that comprises over 1,700 contracts through 900-plus suppliers.

Members can save on

Brand Name & Generic Pharmaceuticals
Blood Products
Medical Supplies
Capital Equipment
Facility Maintenance & Construction
Office & IT Supplies
Cellular Voice & Data Services
And more!

In addition to helping our members save money, we also offer

Supply Chain Consulting, Spend Analysis, and Rebate Management
Clinical Support
Continuing Education (CE) Opportunities
Discounts for Members' Employees
Unparalleled Customer Service
Industry Tools, Publications, and Updates

Membership is FREE. Join today by visiting our website.
group purchasing organizations broad based trade profit not for profit corporation purchase group association hospital system alliance market health care industry business purchase sale utilization goods supply chain management child health gnyha services discount price cost avoidance vendor sole source contracting bundling contract Innovatix

Booth #4672
Talyst

Engineering the Safer Pharmacy

InSite® Remote Dispensing System is the first medication system designed to meet the unique challenges of Long-Term Care pharmacies, facilities, and Post-Acute Healthcare companies. InSite is the next generation of remote dispensing technology, enabling secure, automated medication dispensing on-site at long-term care facilities to deliver pharmacist-approved, ondemand medication 24/7/365. InSite quickly packages pharmacist-approved medications before each medication pass, or on-demand to facilitate new residents, First Doses, ST AT orders, and PRNs. Talyst is an award-winning company with more than 700 hospitals and integrated healthcare customers.
Long term care pharmacy and LTC technology and software for patient safety

Booth #14733
Bringing Clarity to your Physician Orders and Medication Administration Records





Services Include:

Computer Generated

Medication Administration Records (MAR/Kardex)
Physician's Order Sheets

Newsletters
Drug MARs provides Monthly and Supplemental Newsletters that can be used as educational tools for all staff members. Topics include:

New Drugs and Dosage Forms
How to Administer Medications
Which Medications Can and/or Cannot be Crushed
Side Effect and Drug Interaction Information
FDA Drug Recalls and Expanded Drug Warnings
And more...

Our pharmacists are available if questions arise.




Optional Services:

(additional charges may apply)
Drug MARs can provide many informational reports upon request:

Patient Profile Reviews (Drug Utilization Reviews) addressing

Drug to Drug Interaction
Potential Side Effects
Therapeutic Duplication
When and How to administer certain medications

Specific Drug Informational Reports
Therapeutic Class Reports
FDA Recall and FDA Expanded Drug Warnings - Patient Identification
Ad Hoc (Let us know what you need)
Drug Informational Labels

Time Pass Labels (i.e. AM, PM, Noon, etc.)
Therapy Monitoring Monographs - Provides information on "How to Administer" and "Possible Adverse Reactions."
Drug MARs, Medication administration records, MAR, Kardex, Physician order sheets, Newsletter, Reports,
Booth #9708
Integra, Inc.

Integra products are purpose-built for the specific needs of Long Term Care pharmacies. Integra's ongoing commitment to open platform ensures seamless integration of each product with industry-leading pharmacy information systems and third-party technologies. Over 600 pharmacies experience reduced costs, higher productivity and profits, better customer service, and improved compliance with Integra's pharmacy software solutions.

DocuTrack
DocuTrack provides end-to-end paperless workflow for receiving, managing, storing, retrieving, and tracking pharmacy-related documents. Fully customizable to your current processes, DocuTrack's open platform allows it to integrate smoothly into your existing technologies. DocuTrack will help you:

Locate any document in seconds
Ensure heightened productivity
Barcode and instantly fax forms
Much more

DeliveryTrack
DeliveryTrack is a budget-friendly delivery management system designed for the pharmacy market. Whether you manage your own deliveries, outsource to a professional courier, or use a combination of both, DeliveryTrack can meet the end-to-end needs of your delivery process by providing:

Signature capture
Vehicle tracking
Real-time proof of delivery
Much more

Logix
Logix is the industry's first true business automation tool. Integrated with DocuTrack, Logix was created to automate faxing process, workflow exception, and business rules. Automation can reduce keyboard clicks per task, eliminate human errors, and ensure performance of compliance and customer-related procedures. Logix can:

Provide end-to-end automation of fax-related processes (ex: Refill Too Soon)
Store and edit customer-specific rules
Create, fax, and perform follow-up with no manual intervention
Much more

ICF (Integra Cloud Fax)
Eliminate expensive fax boards with Integra's cloud-based faxing options. ICF and Integra FaxDR are suitable for the needs of any size pharmacy.

ICF (Integra Cloud Fax): With full redundancy and instant scalability, your customers will never hear a busy signal with ICFS. Virtualize your fax processes and use ICF as your backup and disaster recovery solution.
FaxDR: For those looking to simply supplement their existing fax configuration Integra offers FaxDR (Disaster Recovery) to ensure you receive all faxes during peak demand hours or if fax lines are down.

For more information on any of our products contact us or visit our website by clicking the links above!
docutrack delivery track pharmacy software integra electronic signature document management long term care specialty pharmacy HME DME
Booth #7084
TCGRx

ATP® 2
The new ATP® 2 is industry's most comprehensive and accurate oral solid packager. TCG's innovative and groundbreaking software addresses market needs that have never before been addressed. ATP 2 is now expandable from 64 to 480 canisters, and with AutoSense™ SmartChip technology, your canister bandwidth is unlimited. With ATP 2's new Dual Tray system, you can continuously run without interruptions. The integrated dual tray precipitates constant pre-staging of tray medications, so there is no pausing mid-batch for a tray refill. The new ATP 2 also provides 4 pouch sizes for maximum flexibility. Graphic printing allows you to include more meds per pouch using the new Label manager. Reproduce labels with a touch of a button with any Windows fonts, adding logos, graphics, extended barcode options including QR code and Aztec symbologies, to inhibit patient safety.

RTP™ Series
Remote Tablet Packaging allows pharmacies and facilities to work together. The pharmacy is able to load the machines as needed, and remotely monitor any prescription changes as required at the touch of a button. Facilities are able to dispense the medications on-site and know their residents' meds are up-to-date, reducing costs and waste.

Compliant on-demand packaging for immediate medication access in the nursing facility
Cycle fill, LOA, STAT, 1st doses, discharges
Compact footprint easily fits into small spaces with all access points on the front
Reduce cost due to medication waste
Improve your bottom line by decreasing urgent deliveries and reliance on backup pharmacies
System notifies pharmacy via e-mail alerts when the remote site encounters errors
AutoSense™ canister technology electronically verifies proper canister placement
Login options include fingerprint biometrics, swipe card, or username/password

CompletePac™
Conveniently package either unit dose or multi-med AdherePac™ pouches into a single CompletePac™. Organize both oral and non-oral solid medications into a single bag, organized by administration time or to help bridge the patient to the next cycle fill.

ASSISTED LIVING – Give residents more independence by organizing all meds, both oral and non-oral solids, in a single bag by administration time with clear instructions right on the bag.
DISCHARGE – Handle patient discharge from hospitals and surgery centers by including all necessary medications to last the patient until they see their primary care provider
DAILY ORDERS & LEAVE OF ABSENCE – Ensures patient compliance throughout their LOA with optimal convenience for the patient and the family
Pharmacy Automation, Pharmacy Workflow Solutions, TCGRx, Unit Dose Technology, Pharmacy Barcoding, Long Term Care