The University of Rhode Island College of Pharmacy would like to thank Dawn Feret, R.Ph., MBA and Donna Paine, Pharm.D., MBA for their continuous student support, hard work, and dedication.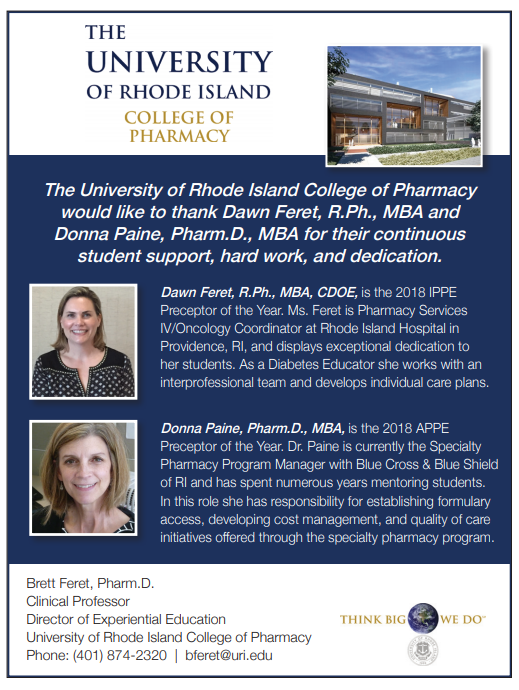 ---
Dawn Feret, R.Ph., MBA, CDOE, is the 2018 IPPE Preceptor of the Year. Ms. Feret is Pharmacy Services IV/Oncology Coordinator at Rhode Island Hospital in Providence, RI, and displays exceptional dedication to her students. As a Diabetes Educator she works with an interprofessional team and develops individual care plans.
Donna Paine, Pharm.D., MBA, is the 2018 APPE Preceptor of the Year. Dr. Paine is currently the Specialty Pharmacy Program Manager with Blue Cross & Blue Shield of RI and has spent numerous years mentoring students. In this role she has responsibility for establishing formulary access, developing cost management, and quality of care initiatives offered through the specialty pharmacy program.

---