The scripClip™ will-call system helps pharmacy staff quickly and efficiently locate the right prescription for the right customer, every time. The scripClip™ is available in a bag clip or in an integrated hanging bag format. Once a prescription has been filled and verified, scripClip™ is scanned and placed into will-call in any order. Once the customer information is entered into the system, the appropriate scripClip™ tagged prescription will light up. scripClip™ also tags on all un-retrieved and expired prescriptions that must be returned to stock simultaneously, allowing staff to quickly locate the bags for restocking.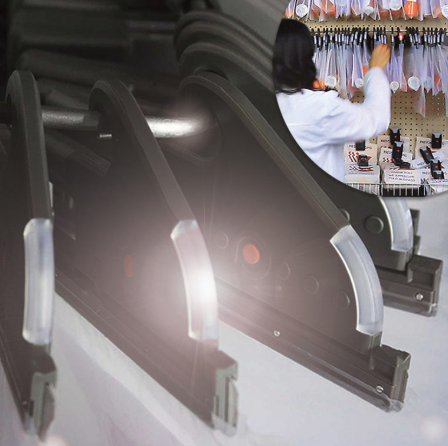 scripClip™ Features:
- Prescription verification
- Works anywhere (including refrigerators/ secure cabinets)
- Fits anywhere
- Labor saving return-to-stock
- Convert will-call inventory to sales
- Tamper alerts
- Central fill tote support
- Locate directly from the customer phone app
- Paper bag and hanging bag versions
For more information, visit PerceptiMed's website.

---