Congratulations Dr. Lina Saliba, Pharm.D.
APPE Adjunct Preceptor of the Year!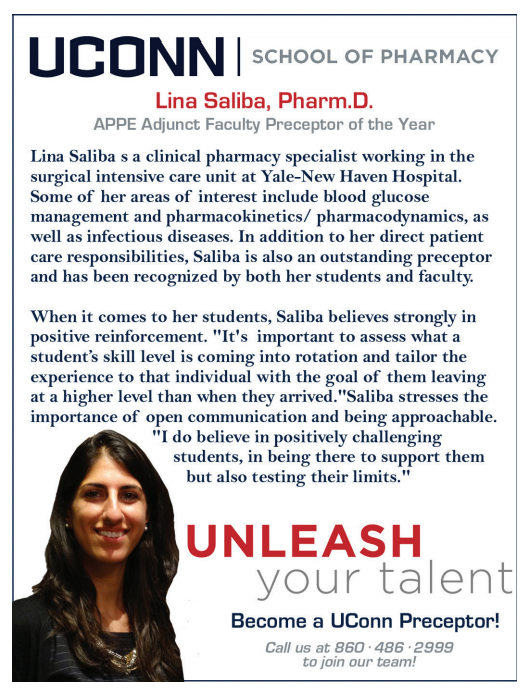 Lina Saliba is a clinical pharmacy specialist working in the surgical intensive care unit at Yale-New Haven Hospital. Some of her areas of interest include blood glucose management and pharmacokinetics/ pharmacodynamics, as well as infectious diseases. In addition to her direct patient care responsibilities, Saliba is also an outstanding preceptor and has been recognized by both her students and faculty.
When it comes to her students, Saliba believes strongly in positive reinforcement. "It's important to assess what a student's skill level is coming into rotation and tailor the experience to that individual with the goal of them leaving at a higher level than when they arrived." Saliba stresses the importance of open communication and being approachable. " I do believe in positively challenging students, in being there to support them but also testing their limits."
---
Unleash your talent, become a UConn preceptor!
Call us at 860-486-2999 to join our team!
---