Booth #526
TCGRx

BEACON® Inventory Management, Storage and Retrieval System

The BEACON System is a powerful tool that will allow the pharmacy to grow and add new services, control inventory and optimize workflow

Optimizes space, labor and inventory
Offers perpetual inventory management, workstations, carousels, secured med storage all controlled by LED lights and barcode verification to reduce errors
Modular for easy reconfiguration
Increases accuracy
Extensive reporting capabilities
Carousels offer space savings without any special electrical requirements or additional flooring reinforcements
HDStock™ high density storage replaces typical book shelf style storage, cutting your storage area by two-thirds, freeing up valuable pharmacy space for MTM or IV areas, additional retail space, or room for more processing areas
Workstations configurable to fit your needs
PharmLoc™ provides secured storage for all at-risk and high-dollar medications with biometric and barcode scan entry, audible and visual alerts, full inventory reporting and auditing at the touch of a button
Pharmacy Automation, Pharmacy Workflow Solutions, TCGRx, Unit Dose Technology, Pharmacy Barcoding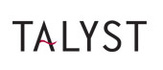 Booth #517
Talyst

Engineering the Safer Pharmacy

AutoLabel® is a complete barcoding solution that provides color-coded barcode and standard black & white transfer labels to improve patient safety. It utilizes unique software to ensure virtually 100% of your medications have a scan-ready bar code and a human-readable label. AutoLabel uses a unique Flag Label for vials and ampoules, which allows part of the transferable label to move from the original container to the syringe. In addition, the transferable circle labels enable barcoding for multi-dose medications like ointments, eye drops, and inhalers. Combined with AutoPack®, it is a cost-effective way to ensure that virtually 100% of the medications leaving your pharmacy are scan-ready at the bedside. Talyst is an award-winning company with more than 700 hospitals and integrated healthcare customers.
Talyst Pharmacy Barcoding technology labeling systems bar-coding pharmacy labels printing bar coding companies providers vendors like Talyst
Booth #511
Accuchart™

The Cadet® Series Solid Unit Dose/Barcode packaging systems use thermal transfer printing with 300 dpi print quality to allow easy readability of text, and accurate scanning of barcodes. All major linear and 2D barcodes are included. We offer four versions of solid unit dose packaging systems, with several options.

The Speedy Wet Cadet® Liquid Unit Dose/Barcode packaging system uses thermal transfer printing. The Speedy Wet Cadet® can be used for small runs of 5 to 10 doses at a time or much larger runs of 100's of doses at a time. The accuracy is +/- 1% with volumes from 1 ml. to 30 ml. Customers use the Speedy Wet Cadet® for non-available or non-barcoded liquid unit doses, or to save money by buying in bulk and repackaging (sometimes saving up to $1.00/dose).

The AccuPack-SX® Large Item Unit Dose/Barcode packaging system uses thermal transfer printing to allow easy readability of text, and accurate scanning of barcodes. All major barcodes are included.

The AccuPack-SX® will package large items such as ampoules, vials, suppositories, syringes, etc. It will also package multiple item "kits", and replenishment or par value packages to be sent to storage cabinets at the nursing station. Packaging speed is up to 35 per minute. A quiet, internal source of air blows open each bag without the typical noise of machines which use an external air compressor.

Package sizes go from 2.0" wide x 4.0" high up to 9.0" wide x 12.0" high with different types of materials available.

Numerous AccuPrint® Thermal Transfer Printers are available for printing black and white or color barcode labels, product identification and other kinds of labels for pharmacy use. The labels can be very small labels, "Flag Labels", or larger labels. Our AccuPrint 600™ can print Multi-Flag labels ( U.S. Patent) with a 600 dpi print quality. The widths can be as small as 0.5" up to 8.0". Label design software and on site training are included.

The Cadet®, Cadet Twin®, Cadet Twin® 2x2, Punch Cadet®, and Speedy Wet Cadet® are trademarks of Euclid.
AccuPack-SX AccuPrint Cadet Cadet Twin Cadet Twin 2x2 Punch Cadet and Speedy Wet Cadet unit dose machines UD accuchart AccuPack-SX AccuPrint Cadet Cadet Twin Cadet Twin 2x2 Punch Cadet and Speedy Wet Cadet unit dose machines

Booth #513
Pearson Medical

Pearson Medical Technologies provides safe and efficient bar coded unit dose packaging equipment and bar code labeling software to hospitals and long term care pharmacies for packaging and labeling of tablets, capsules, oral solids, liquids, ampoules, vials, and syringes. Pearson Medical's mission is to enhance patient safety and increase pharmacy productivity by providing innovative, efficient, and affordable medication delivery systems. Pearson Medical's vision is to help hospital, long-term care and retail pharmacies improve patient safety by providing cost-effective bar coded unit dose and labeling solutions that will help institutions become 100% barcode compliant.

Adding any one or a combination of Pearson products to your existing or new unit dose packaging and labeling operations will allow you to achieve a higher level of safety standards for your patients and increase your efficiency by reducing labeling or packaging errors.

Our core product, m:Print® Bar Code Labeling Software, should be an essential piece to any pharmacy packaging program because of its versatility and universal compatibility with any unit dose packaging system you may already use.

m:Print® Bar Code Label Printing Software

m:Print is stand alone software, that allows users to begin the labeling process within minutes of receiving m:Print.

m:Print allows every pharmacy to increase efficiency and accuracy of its unit dose labeling. Because m:Print is a standalone software and because m:Print has the ability to label virtually everything in the pharmacy, any pharmacy can instantly become bar code compliant.

m:Print is available in three editions: Premium, Basic, and Academic. Please visit our website to determine which edition is right for your pharmacy.

m:Print Premium features include:

Three databases from First DataBank, including:

NDDF database with over 134,000 records;
Drug Image database with over 34,000 records; and,
Tall Man lettering database for look-a-like/sound-a-like drugs.

Pre-designed label templates or create your own templates to meet your pharmacy's specific need.
Print labels in color with any inkjet printer.
Print drug images on label to reduce medication errors.
Import your own drug images.
On-screen Pharmacist Approval tracking of all labels.
On-screen Reports which can be modified for you facility.
Export Reports to Excel spreadsheet for analysis.
Print on sheet labels or roll labels.
Use with your existing manual packaging material.
Quarterly updates to software and First Databank Databases.

IP128APS Automated Packaging System

¼ THE SIZE AND ½ THE PRICE!!!!

Pearson Medical Technologies introduces the latest addition to its line of bar coded unit dose and multi-dose solutions. The IP128APS is the most cost-effective fully automated high-speed unit dose and multi-dose packaging system available with the smallest footprint available. Increase patient safety by reducing medication administration errors, while improving pharmacy efficiency.

The IP128APS increases pharmacy productivity and efficiency by reducing staff requirements and optimizing workflow and inventory through unattended packaging operations.

The IP128APS is an automated canister system that creates packaging in single unit dose or multi-dose packages for patient specific and unit dose package runs. This automated system is ideal for long term care pharmacies for short cycle filling as well as hospital pharmacies for unit dose packaging. The IP128APS packaging unit is perfect for any pharmacy because of its compact size and its low price.

Some of the IP128APS features include:

Footprint: 2' x 2'
Fill multiple canisters with fast moving drugs.
Multiple package sizes.
Print Linear (1-D) bar codes and 2-D bar codes such as Aztec or Data Matrix.
Up to 20 tablets or capsules per package.
Refill Canisters while packaging is in progress.
Manual Tray Unit for overflow drugs.
On-board Dehumidifier keeps pills dry.
m:Print® Bar Code Labeling Software for label design.
Canister design prevents canisters from being loaded into wrong slot.
Quick and Easy Print Ribbon Cassette Replacement
Auxiliary label printer for use with clearTag® labels and other manual labels.

intelliPack®2 Automated Unit Dose Packaging System

The intelliPack®2 is a semi-automated bagging system used to package oral solids and over wrap exception items. This bagging system allows pharmacies to:

Package oral solid tablets, capsules, and fish oils with the automated intelliCount® Universal Feeder.
Manual tray for exception items.
Robot-Ready bags for filling robotic systems.
Over wrap bags for larger items.
Over Wrap only units available.
Auxiliary label printer for use with clearTag® labels and other manual labels.
m:Print® Bar Code Labeling Software for label design.

iPack® T60 Unit Dose Blister Packager

The iPack®T60 is the first tabletop thermoform machine built specifically for pharmacies. The iPack® T60 allows pharmacies to package oral solids or liquids with custom designed tooling for each pharmacy. This thermoform system allows pharmacies to:

Package tablets and capsules in blister at 60 per minute.
Package liquids in up to 25ml units.
Auxiliary label printer for use with clearTag® labels and other manual labels.
m:Print® Bar Code Labeling Software for label design.

clearTag® Bar Code Labels

clearTag® Labels were designed to allow pharmacies to put bar code labels on syringes, vials, ampoules, and other small surface items that are difficult to bar code. The clearTag® label design ensures:

Complete access/readability of manufacturer's label, including dosage, instructions for administration, expiration date, and other warnings.
Use with any thermal transfer printer.
Clear stem ensures ability to affix label to any unique surface.
Freezer grade labels will not degrade integrity of the label or the bar code when exposed to freezing temperatures or condensation.

safeSealRx® Blister Card Heat Sealer

The safeSeal Rx® is a unit dose heat press currently used for packaging 30, 60, and 90 day heat seal blister cards for the long term care market. The automatic release feature on this unit is unique and allows pharmacy technicians time to prepare for their next packaging run during the seal time. The auto release also prevents over heating/sealing which could damage medications. The features of the safeSealRx® include:

Automatic release so pills will not get overheated
Digital setting and display of seal time
Digital setting and display of temperature.
Improved heating elements to improve sealing process.
Pressure adjustment to improve sealing process.
Floating upper platen to improve heat seal.
Lifetime warranty on certain parts.
Pearson Medical Technologies, M:print®, M:print®-intelliPACK®, M:print®-Strip Packager, and M:print®-Labeler, clearTAG® labels developed for M:print users,

Booth #528
Medical Packaging

Medical Packaging Inc. (MPI) is one of the leading manufacturers of unit-dose packaging solutions with over 35+ years of experience in providing packaging solutions to acute care and long-term care pharmacies, repackaging and specialty markets. MPI continually stays abreast of the ever-changing packaging needs of the pharmacist and develops the solutions that provide the latest technology and compliance to drug packaging guidelines.

MPI's suite of pharmacy packaging solutions include state-of-the-art, affordable packaging systems to meet the bar coding, unit dose, and packaging needs of every type of pharmacy. MPI offers packaging solutions for oral solids, liquids, overwrapping and labeling systems, which are available either on an individual basis, a multi-product basis, or as a total solution dependent on the specific packaging requirements of each pharmacy. Coupled with MPI's exclusive Pak-EDGE™ UD Barcode Labeling Software with access to First DataBank™ drug data, imprints and images library, MPI's pharmacy packaging solutions assist pharmacies with Bedside Point of Care (BPOC) and Bar Coded Medication Administration (BCMA) initiatives.

MPI offers three (3) types of packaging solutions for oral solids. The Auto-Print™ Standard, which packages sixty (60) packages per minute (ppm), and the Auto-Print™ Express 90, which packages ninety (90) packages per minute (ppm), can produce either a 2" standard or 1.5" custom unit dose package, and the Auto-Print™ Punch Cut Machine (PCM), which produces a 2.5" unit dose package, packages thirty (30) packages per minute (ppm) and features a punched hole in the upper half of the package for use in conjunction with centralized, robotic systems. An optional Oral Solid Feeder (OSF) is available on the Auto-Print™ Standard model for packaging bulk medication.

MPI's offers the Fluidose™ Series 5h packaging solution for oral liquids providing the capability to package bulk liquid medication to unit dose to provide a single, bar coded liquid unit dose package to the bedside. This high quality, affordable bar coding packaging system for oral liquids allows a pharmacy to increase their packaging speed to up to twenty-two (22) doses per minute dependent upon fill rate and viscosity of the oral liquid medication and includes MPI's exclusive Syringe Pump technology so no external pump is required for operation. An automatic low fluid detection feature is built into the machine controls which pauses liquid packaging when fluid level reaches a level preset by the pharmacy technician. Built-in purge feature cancels the bar code label and automatically clears the system for the next packaging job. Oral liquid medication is dispensed in volumes between 1 and 40 mL and can be packaged in three (3) different cup sizes – 15 mL, 25 mL, or 35 mL.

For your ancillary packaging needs, MPI offers two (2) types of overwrapping systems, the Auto-Print™ Bagging System and the Auto-Print™ Max Bagger for Robot Ready packaging, and the Pharmacy Accessory Label Printer labeling system to provide any pharmacy with the appropriate packaging or labeling solution for their parenteral medications.

For more information about the products and services provided by Medical Packaging Inc., please visit the link provided below.
Pharmacy Barcoding technology labeling systems bar-coding pharmacy labels printing bar coding companies providers vendors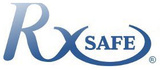 Booth #11520
RxSafe

Are you considering a technology from Asia? Why choose something outdated and obsolete? Consider the new RxSafe way of doing adherence packaging.

Are you tired of...
A limited formulary?
Hand-filling trays?
Costly down time counting tablets and filling canisters?
Unending cleaning?

Would you like to speed up the time consuming tasks of inventory management? Wish you had more space? Are you plagued by waste, theft and diversion? Let RxSafe's secure, scalable, technology-driven solutions help you move beyond your long-term care facility's constraints to expand your existing services.

The RxASP line of products is designed and manufactured in the USA. Our focus is on solving your problems—accuracy, efficiency, loss, theft, diversion, inventory management and labor costs. With the exclusive RxSafe universal canister—NO MORE tray filling... EVER! Our advanced features, combined with the ability to deal directly with RxSafe, the U.S. manufacturer, guarantees you will get the best custom integration possible, every time.

Are you ready to provide a real solution to the adherence problem? RxSafe's strip packager is your answer. For less cost than traditional vial filling, synchronize your patient's medications and produce adherence strip packaging in as little as four square feet.

Experience RxSafe's evolutionary leap forward in results-driven pharmacy technology. By selecting RxSafe to help you reach your goals, you'll move into the next era in long-term pharmacy.
Booth #515
Health Care Logistics

Savvy Barcode Solutions and Software to Help Prevent Medication Errors

Avoid the risk for drug delivery and medication administration errors with the unmatched selection of error prevention products from Health Care Logistics. Barcode printers and scanners are available to help maximize your error prevention efforts, along with magnets, bags, seals, shrink bands and high-alert bins for unmistakable product identification.

GoHCLabels.com

HCL's FREE Online Labeling Program offers the benefits of quick, convenient pharmacy label printing using your desktop printer! Avoid the time and hassle it takes to install software, train users and troubleshoot issues when you utilize this easy-to-use online service. Predefined templates allow you to design and print all your pharmacy labels for better inventory control, medication accuracy and patient care.

Manage multiple users from the same facility to share databases for quicker, easier, more efficient online label retrieval.
Create an online organization for users and can easily set up a database so authorized users can share labels. Having a shared database saves time, eliminates hassle and adds efficiency to your label printing routine.
Access your entire library of saved labels at any time! Simply choose a label and take action: Print, Edit, Copy or Delete. It's that simple!

Proven Solutions and Years of Experience!

Our innovative product solutions focus on barcoding, unit dose and error prevention. They help you boost efficiency, increase accuracy and reduce waste. We offer small package quantities, free samples and ship most orders the same day. And our hassle-free return policy allows you to return any product, at any time, for any reason.

Visit HCL by clicking on the link below or call to speak to a member of our Customer Service team available from 8 a.m. to 8 p.m. EST Monday through Friday.
Health Care Logistics, RxScan, bar code labeling software, RxScan scanners, RoboCheck, NDC# barcode scanning interventions, scanning systems, Solutions for the pharmacy, software, packaging,labeling, barcoding, scanning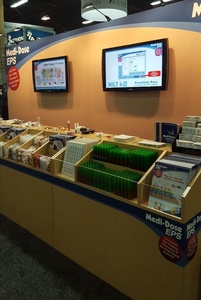 Booth #516
Medi-Dose

The Medi-Dose Group, known for its innovative solid and liquid oral unit dose packaging systems, has always had deep roots---family roots. This is not surprising since Medi-Dose began as a small family business. Medi-Dose was founded in 1971 when Milton Braverman, a former pharmaceutical company Territory Manager, formed his own company. He was acutely aware of the requirements of hospital pharmacy. His sons, Robert and Mark, continue the tradition for The Medi-Dose Group. Robert, Director of Marketing, remembered, "My dad saw the need for inexpensive, manual unit dose packaging that would allow a hospital to convert from traditional dispensing. He developed a system to package, handle and dispense predetermined amounts of medication so they would be accessible for one regular dose… and along the way, he became the personification of the 'American Dream' ".

While developing Medi-Dose, we were often asked for other products. "Hey… why don't you have... ?" "Yo, I need... Can you get it for me?" So, we started EPS , Inc. We were asked about liquid packaging to complement our solid oral systems. So, we developed TampAlerT. We were asked about IV preparation. So we developed a line of IV additive disposable accessories. Filters? Yes! Tapes & Labels? Done! Trays, totes and bins? You got it! Bags? Absolutely! And that is how the EPS product line grew to what it is today.

Medication packaged and dispensed in syringes, ampules, tubing, suppositories and odd shaped bottles often pose unique labeling challenges for pharmacists and nurses. Conventionally shaped labels often prove inadequate for adhering to irregular shapes. Additionally, the same vital labeling that's placed on the medication being dispensed needs to be recorded on the original medication bottle or package as well as the patient record.

MILT Makes It Easy!
Medi-Dose Information labeling Technology

With bar coding becoming an ever-more-important aspect of pharmacy practice, Medi-Dose recently released its latest enhanced computer software… the new MILT by Medi-Dose program (for Medi-Dose Information Labeling Technology and also named for the company's founder). "My father", relates Robert Braverman, "wanted bar coding on medication packaging early on to minimize the potential for medication error. So we've been constantly improving on our programs in order to better meet this vital pharmacy challenge and need."

MILT the dynamic new unit dose labeling software for the Medi-Dose and EPS LiquidDose packaging systems, offers innovative bar coding, increased security and enhanced medication identification awareness - all for a surprisingly affordable price. Using advanced technology, MILT by Medi-Dose makes it easy to achieve optimum accurate, protection and performance for all your solid and liquid unit dose syringe and ampule labeling needs.
discount Medical supply vendors catalog Providers of Medical Supplies wholesalers distributors supplies