Booth #8557
Pharmstaff

Partnering with a pharmacy staffing firm that is Joint Commission certified is just good, sound advice. Pharmstaff has earned the Joint Commission's Gold Seal of Approval™, which tells you that we're as committed to quality patient care as you are.

Pharmstaff brings you a nationwide pool of the most qualified, screened, dedicated pharmacists and pharmacy techs in the industry... and they're available for temp, temp-to-perm, local per diem, travel and contract assignments.

By calling Pharmstaff, you can improve your employee job satisfaction and maximize patient care outcomes. And from the moment you call, you'll experience the best customer service in the industry. Plan ahead for your short-term, long-term and seasonal needs now, with a flexible, cost-effective staffing solution from Pharmstaff.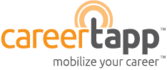 Booth #7923
Mobilize!

- Improve Communication

- Strengthen Applicant Engagement

- Project a Progressive Image

To maintain a recruiting edge with the "mobile generation", your company or institution will require a mobile app for job seekers to quickly and conveniently monitor your career opportunities.

Don't go it alone. Building your own custom mobile app can be expensive, time-consuming, and rife with pitfalls. Have you budgeted for the development costs and ongoing maintenance expenses? Do you have an experienced project manager? Are you prepared for the endless meetings and decisions? What if the end result falls short of expectations?

We can help. Our experienced team will have your mobile jobs app ready within seven days, with minimal time investment, and at an affordable price. Why CareerTapp?

CareerTapp pioneered the standardization of mobile web apps for the continuing education market and jobs market.
We have more than 14 years of experience in job board development, ATS development, recruiting, job posting management, recruitment marketing, search engine development, and mobile web app development.
We boast an impressive client list spanning Fortune100 companies, universities, and trade associations. Our clients include Target, Walmart, Harvard University, Kroger, CVS/Caremark, Costco, Cleveland Clinic, Brown University, Safeway, and Cardinal Health.

Please have your recruiting department contact us to learn more about our simple, affordable, and headache-free mobile app development services.
Job App Development Mobile Jobs apps Design Mobile Job search apps Job board apps programming Career search apps Mobile recruiting app
Booth #10244
Steven Douglas | Perm Placement Services

We specialize in permanent placement and contracting in Hospital Pharmacy Management, Operations, Clinical, Infusion, LTC, and Compounding.

Steven Douglas Associates is one of the nation's top search firms specializing in contracting and permanent placement for pharmacy and healthcare industries. Utilizing sophisticated research capabilities through innovative internet techniques combined with thorough networking and market analysis to help bring candidates and clients together.

With our expertise and high integrity, we strive to find successful fits between the client and the pharmacist. Our firm also works with several carefully selected pharmacists and directors with top experience in JCAHO and 797 to enhance the needs of our client's resources. Steven Douglas Associates provides superior customer service while connecting your opportunities to qualified candidates throughout the country.

Areas we Specialize in:

Hospital Pharmacy Management & Operations
Clinical
Acute Care
Sub-Acute Care
Infusion
Long Term Care
Compounding

Let us fill your contracting & placement needs. Please contact us today.
Steven Douglas Associates pharmacists job opportunities retail clinical PBM LTC long term care hospital managed care pharmacy careers acute care home infusion
Booth #8561
UNITED Pharmacy Staffing

UNITED Pharmacy Staffing is a privately-owned pharmacy recruitment firm that provides interim and permanent placement services on a long or short term basis. We specialize in placing pharmacy personnel in: Hospital, Home Infusion, Long Term Care, Mail-order, Nuclear, Retail, Pharmaceutical and Teaching facilities.

UNITED Pharmacy Staffing provides the highest quality of service to the pharmacy professional and the employer by matching the right individual to the right setting. We continue to build our reputation on honesty, hard work, and the highest standards of customer service.

We are driven by our candidates and our clients and maintain a large database of pharmacy professionals and contacts and employ a search methodology tailored to meet your specific needs. We provide each of our candidates with the assistance they need to achieve their short and long-term career goals.

We value our client companies and pay particular attention to building long term relationships, assisting businesses and organizations in developing and building their staff through a committed team of pharmacy professionals.
Pharmacy staffing services temp staffing agencies for pharmacists travel part time coverage temp-to-perm firm head hunters perm placement technicians JCAHO accredited compliant JAHCO compliance techs companies traveling retail chain community infusion hospital long term care LTC pay rates per diem Soliant Health Massachusetts Michigan Minnesota Mississippi Missouri Montana Nebraska Nevada New Hampshire New Jersey New Mexico New York
Booth #8564
CareerStaffRx | Staffing Services

CareerStaff Rx, a division of Sun Healthcare Group, is a leading provider of temporary and permanent pharmacists and pharmacy technicians with over 40 offices across the US.

Our expertise spans across all practice settings, including:

Retail
Hospital
Home Infusion
Long-term Care
Mail Order
Nuclear and Industrial

Our innovative services include:

Direct Placement
Temporary Staffing
Federal Contracts Positions
System Implementation/Upgrade
Remote Order Entry
Pharmacy Management
Payroll Carrier

Partner with CareerStaff Rx, and gain access to our national network of thoroughly screened pharmacy professionals who are able to seamlessly integrate into your operation. As part of a comprehensive healthcare organization, we posses both a client and provider perspective. We understand healthcare can be complicated and staffing should alleviate, not aggravate, your business concerns.

Our team is on call 24 hr/7 days a week to serve you with outstanding customer service.

Contact CareerStaff Rx today!
Pharmacy staffing services temp staffing agencies for pharmacists travel part time coverage temp-to-perm firm head hunters perm placement technicians JCAHO accredited compliant JAHCO compliance techs companies traveling retail chain community Arkansas Alabama Alaska California Colorado Connecticut Delaware Florida Georgia Hawaii Idaho Illinois Indiana Iowa Kansas Kentucky Louisiana Maine Maryland
Booth #8569
Cameron and Company, Inc. | Staffing Services

At Cameron and Company, Inc.®, we have been providing temporary staffing solutions exclusively for the pharmacy industry since 1970. We recruit the best Licensed Pharmacists, Certified Pharmacy Technicians and Pharmacy Clerks the industry has to offer, and put them to work for you on a short or long-term temporary, or per-diem basis.

The benefit to working with us?
You get peace of mind knowing that you're working with a reputable and very capable staffing firm whose practices set the pace for rest of the industry. We have a proven record of success with some of the nation's top retail chains and healthcare systems. Our quality employees blend effortlessly with your current staff to maintain a productive workflow and our comprehensive insurance coverage means that we don't put your company at risk.

We provide placement in the following areas:

Retail Chains
Hospitals and Healthcare Systems
State and Federal Prisons
Home Health and IV Infusion Practices
Warehouse Wholesalers
Independent Businesses
Long Term Care Facilities
Specialty Clinics
The Indian Health Service
Mail Order Pharmacies
VA Hospitals
Government Facilities

Our ability to deliver the best to our clients since 1970 has been centered around four primary concepts:

Security - We do everything possible to protect our clients from risk, liability, and exposure, and we have all the necessary insurance to protect our clients. For more information on our insurance coverage, click here.

Service - We maintain local offices across the US so that our clients are not conducting business with someone thousands of miles away. Our local presence means that we are able to interview and qualify potential applicants in-person, and do not hire over the telephone.

Quality - Since 1970, our motto has been, "If we can't send you the right person, we won't send anyone at all." To ensure we only refer the most qualified candidates, we adhere to a rigorous screening and credentialing process.

Reliability - We are able to fill 97% of assignments. The assigned Pharmacist or Technician will be there, on time, for the complete shift.

While our competitors may offer lower rates, they frequently do not offer the same level of insurance coverage to protect your interests. The bottom line is, no other firm matches the security, service, quality, and reliability that you find working with Cameron and Company. We take pride in delivering the best to our clients, everyday.
Cameron and Company, Inc. pharmacy staffing services and temporary staffing agencies for pharmacists short or long-term temporary, or per-diem is JAHCO compliant. All pharmacist staffing

Booth #8556
RPh on the Go Your Staffing Solutions Partner

All Pharmacy. All the time.

Sure, there are other healthcare staffing companies out there. But there's only one that focuses solely on pharmacy. There's only one that offers the strength of more than 160,000 pharmacy professionals (more than our top three competitors combined). We're RPh on the Go. Created by pharmacists more than three decades ago, we offer an unrivaled focus, a comprehensive understanding of pharmacy staffing and the expertise to match the right jobs with the right pharmacist. As the most experienced staffing firm in the industry, RPh on the Go offers expertise in all pharmacy settings across the country - placing pharmacists 24 hours a day, seven days a week. This, combined with our expansive client base, makes us the employer of choice for the most knowledgeable pharmacists. We offer all levels of pharmacists the freedom and flexibility they want. And we offer clients the quality they need. Our Quality Assurance & Compliance Department continually evaluates every pharmacist we place, conducts monthly license checks on all active pharmacists and completes continual performance evaluations.

RPh on the Go's active ingredients at a glance:

More qualified pharmacists than any other pharmacy staffing agency. With access to more than 160,000 pharmacy professionals, we are able to find the right pharmacist for the right assignment across the country.
Our experienced recruiting staff and targeted recruiting approach allow us to help our clients expand their businesses by matching the right pharmacy personnel to staff upcoming growth markets.
A dedicated staff focused only on pharmacy services. Our experienced account managers and recruiters are experts in matching pharmacist expertise to client needs.
compliant JAHCO compliance techs companies traveling retail chain community infusion hospital long term care LTC pay rates per diem Soliant Health, RXrelief, RPH on the Go, MSN-PharmStaff, Reliable One, United, AdvocateRX , Dakota Med Temps, Hire Dynamics, Pharmaceutical Strategies, Asereth, CPR, position, opportunities, recruitment

Booth #8559
Rx relief

Rx relief Wants To Be Your Trusted Pharmacy Staffing Partner


Rx relief seeks the finest pharmacists and technicians for our professional staffing service. With over twenty-five years of experience, Rx relief has developed a reputation based on the quality of our professionals, the level of respect with which we treat employees and clients, and our customized approach to your pharmacy staffing needs.

We make it easier to work with Rx relief because we've designed our service delivery programs to eliminate unprofessional confusion and provide higher client satisfaction. We believe that handling simple temporary job details smoothly helps manage expectations, improve the overall level of communication, and helps create a more satisfying experience with supplemental pharmacy professionals.

With over twenty-five years of experience, we've developed convenient programs with customized options to provide value-based staffing for your pharmacy. We are a large professional staffing company with same day service, and proven efficiency. And our service is guaranteed. If that fits your needs, I hope to hear from you soon.

Compare and Decide. Rx relief Offers:

Qualified staff that is technically competent to meet your needs.
Strongest screening and selection process.
Flexible, state-of-the-art scheduling for a variety of practice settings.
Dependable responsive staffing that works for you.
Account representatives to handle your specific needs

Rx relief Wants To Be Your Trusted Pharmacy Staffing Partner.

Booth #8566
Soliant Health

Pharmacy Staffing
Pharmacist Temp Services
Travel Opportunities

The Pharmacy Staffing Services of Soliant Health provides pharmacy professionals with the most unique and rewarding career options available in pharmacy today. Our careers in pharmacy staffing provide flexibility, variety, and the ability to experience all pharmacy has to offer. We offer FT, PT, and PRN positions in many different practice settings for all levels and degrees of pharmacy professionals.

As part of Soliant Health, you will enjoy a full range of benefits. Our special programs include temp to perm placement, which enables you to experience different positions before deciding what's best for you. Our travel opportunities satisfy those with a sense of adventure and our direct hire program offers nationwide placement opportunities.
Arkansas Alabama Alaska California Colorado Connecticut Delaware Florida Georgia Hawaii Idaho Illinois Indiana Iowa Kansas Kentucky Louisiana Maine Maryland Massachusetts Michigan Minnesota Mississippi Missouri Montana Nebraska Nevada New Hampshire New Jersey New Mexico New York North Carolina North Dakota Ohio Oklahoma Oregon Pennsylvania Rhode Island South Carolina South Dakota Tennessee Texas Utah Vermont Virginia Washington West Virginia Wisconsin

Booth #10247
Healthcare Staffing Pages

Whether you are an HR manager seeking quality staffing services or a healthcare practitioner interested in employment opportunities, the Healthcare Staffing Pages offers a one-stop resource to research leading staffing agencies and recruiting firms serving the healthcare sector. Specializing in temporary, travel and permanent placement services, agencies on the Healthcare Staffing Pages focus on the placement of nurses, physicians, pharmacists, therapists and allied health professionals.

Our Pharmacy Staffing Pages offer information on various agencies looking to fill many positions.
A few Pharmacy specialties that you will find positions for:

Clinical Pharmacists
Community / Retail Pharmacists
Consulting RPh
Hospital (in-patient)
Hospital (out-patient)
Infusion / IV Compounding Pharmacists
Long Term Care / LTC
Mail Order Pharmacy
Managed Care Pharmacists
Medical Science Liaison / MSL
Non-Traditional Pharmacists
Nuclear Pharmacy
PBM Pharmacists
Specialty Pharmacy
Telepharmacy Pharmacists