Booth #7301
CPCSI: A Division of Freedom Pharmaceuticals

CPCSI Consulting is a nationwide consulting firm dedicated to the specialized practice of pharmacy compounding. Our professionals include highly skilled doctors of pharmacy trained in the area of compounding as well as in-house attorneys who have committed their practice to defending the rights of independent compounding pharmacies by educating pharmacy owners of their rights and responsibilities when billing third-parties. Together, our team of professionals is prepared to educate, guide and assist you and your pharmacy with any issue or obstacle that may arise when billing third-parties.

Education & Membership Services

Education

Third-Party Billing & Audit Response Education: Our team of professionals has over 25 years of experience and success in properly billing third-party entities for sterile and non-sterile compounds. Let CPCSI Consulting work with you and your pharmacy in acquiring third-party contracts; reviewing and understanding the terms of third-party contracts and manuals as they relate to compounded pharmaceuticals; how to properly bill third-parties within the meaning and terms of the contracts and manuals; and, the proper methods of responding to third-party audits. Even if your pharmacy currently bills third-party entities, let us ensure that your methods are up-to-date and accurate according to the terms of the most recent third-party contracts.

Membership Services

Direct Audit Response Assistance: If you bill third-party entities, you will get audited. Members of CPCSI receive unlimited assistance and guidance on properly responding to third-party audits. As a CPCSI member, you can be assured that your audit response will be justifiably accurate to help prevent third-parties from recouping or withholding your hard earned money. But remember, if you fail to bill properly, your success during an audit diminishes greatly. Become a member of CPCSI and let our professionals guide you through this stressful and sometimes convoluted process to ensure a successful outcome for you and your pharmacy.

Third-Party Contract Review: At CPCSI Consulting, our team has extensive knowledge and experience in working with third-party entities and their contracts. As a CPCSI member, our doctors of pharmacy and attorneys can work with you and your pharmacy to demystify the language and meaning of a third-party contract and help you understand your rights and obligations when working within the terms of the contracts. The professionals at CPCSI will help point out potential pitfalls and potential negotiating points of individual third-party contracts.

Contract Library Database: CPCSI members have access to our extensive Contract Library Database, which allows our clients to get answers to specific questions about contracts our members are currently a party to or contracts our members wish to join. This access allows our members to make educated decisions about which third-parties are right for their pharmacy.

Third-Party Contact Points: Members of CPCSI will have access to our vast database of third-party contacts, including the names, phone numbers, and addresses of key third-party personnel who can assist you and your pharmacy in resolving third-party billing issues.

Litigation Consulting: If you and your pharmacy have conformed to the terms of the contract, billed properly and accurately and adequately responded to an audit request only to have a significant portion of that billing recouped or withheld, talk to CPCSI. Members of CPCSI have unlimited access to CPCSI's attorneys who can help you identify your options, weigh your alternatives, and discuss how you should move forward.

Legal Referral Services: CPCSI members have access to our network of attorney contacts located throughout the United States giving you an immediate advantage if you choose to pursue legal action. We have worked hand in hand with attorneys in all parts of the country who have significant experience in defending independent pharmacies who choose to fight back. Let CPCSI be your starting point to a successful outcome.

For more information about CPCSI or to contact us, use the link provided below.
CPCSI: A Division of Freedom Pharmaceuticals on Claims Processing and CPCSI Consulting, nationwide consulting firm and practice of pharmacy compounding with Third-Party Billing & Audit Response Education. Direct Audit Response Assistance, Third-Party Contract Review, Contract Library Database, Third-Party Contact Points, Litigation Consulting and Legal Referral Services.

Booth #7309
Pharmacy First

Pharmacy First: Smart Business. Better Solutions

Libra Rx

Processing over $4 Billion annually, we are a trusted partner with independent pharmacies and the most experienced and flexible reconciliation service available.Our proven claims management system simultaneously provides reconciliation and funds recovery, collecting to the penny, avoiding write-offs.

With the flexibility to choose Central Payment or Direct to Pharmacy payment options there is no better partner to alleviate this time consuming and tedious task so that you can spend more time servicing your patients.

How We Deliver Value and Help Community Pharmacies

Claim Level reconciliation and recovery to the penny
Flexible Payment Options. Elect either Central Payment or Direct to pharmacy payments
User-friendly website with sophisticated financial reporting
LibraRx Anywhere- mobile app provides access to your account from your Smartphone

Reconciliation FAQ

Q: Will there be write offs of any funds owed to the pharmacy?
A: No. By using our internal state-of-the-art system, we easily identify the claims you were not paid the full adjudicated amount on and immediately begin working to collect these funds.

Q: How do I know that my pharmacy's payments are being monitored and that recovery is taking place?
A: We provide your pharmacy access to our secure member area on our website where you can see the status of your claims. In addition, we identify all success stories for your individual store as well as the network.

Q: Am I mandated to use either Central Payment or Direct Payment?
A: No. Our members enjoy the flexibility of being able to choose the payment method that works best for them. We offer Reconciliation with Recovery programs that allow you to decide whether you would like Central Payment or Direct Payment.

Q: If I choose Central Payment Reconciliation with Recovery, how often do I receive payment?
A: Money is wired into your pharmacies' bank accounts up to 5 times per week. If the bank is open you receive your payments.

Q: Am I charged for these EFT'S going into my pharmacy's account?
A: No. Our members are charged a flat fee for the Reconciliation with Recovery program. You always know exactly what you are paying.

Advantages of What We Offer as a Service
In addition to monitoring the accuracy of all payments received, both programs also identify payments that are late or missing by researching individual claims and entire checks with payers. As a member, your pharmacy has access to our secure online portal giving you constant access to numerous, detailed reporting capabilities. Whether you join our Standard or Direct Reconciliation program, LibraRx makes tracking your payments easy and straightforward.

LibraRx Anywhere
LibraRx Anywhere helps our pharmacies monitor their financial information on the go! Using LibraRx Anywhere (available for IOS and Android), pharmacies can view daily and weekly deposit summaries or view date- specific detail 24/7 on their smartphones.

Smart Business. Better Solutions.
Pharmacy First, Pharmacy reconciliation, PSAO, claims reconciliation, pharmacy services, third party reconciliation, pharmacy contracts, payer contracting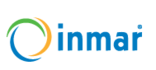 Booth #7307



Maximize Your Pharmacy Cash Flow

Recover money faster
Improve Cash Flow and Profitability
Save Time and Effort

Far too many unpaid claims go unaddressed and the money is too often never seen by the pharmacy because there just isn't time or resources to chase them all down, sort them out and get the money you're owed for the prescriptions you've filled.

Inmar makes it possible. Our Pharmacy Financial Management and Contract Management clients use innovative technology to address underpayment and make a direct impact to profitability.

Pharmacy Financial Management

Rx Reconciliation

Inmar is the largest provider of third-party pharmacy reconciliation in the United States, serving more than 20,000 pharmacies. Inmar's web-based technology helps you navigate the complexities of the claims and payment reconciliation process, enabling you to focus on exceptions and quickly identify opportunities for collections or operational improvement, which may result in increased revenue and profitability, reduced bad debt and risk, and lower resource burden.

Our tools provide:

Comprehensive accounting solution to record pharmacy receivables, post payments and perform cash applications and GL entries.
100% claim-level reconciliation.
Dashboards to help you focus on weekly trends, carrier trends and exception management.
Experienced account management team provides comprehensive training and unmatched ongoing support.

Inmar's reconciliation solution delivers value for our clients in the following ways:

Reduced Write-Offs
Reduced Claim Exceptions
Reduced Aging Claims balance
Increased Electronic Remittance
Improved DSO
Improved Service Fee visibility

Contract Management

Without the right knowledge and tools, pharmacies cannot negotiate better rates to increase profitability. Through accurate understanding of brand and generic effective rates, as well as exceptions to the negotiated contract reimbursement rates, and in combination with industry bench marking and competitive analysis, Inmar's patented technology arms you with data insights you need to request rate adjustments and measure the financial impact of contract changes.

Inmar's Contract Management Program addresses 4 important needs:

MAC and GER rate management – are you getting what you should be on generic reimbursement? How do you know?
Brand and BER rate management – are you addressing contract violations? Do you have an accurate claims-to-contract matching solution driving your analytics?
Price optimization and preferred drug analysis – are you being strategic about your U&C and your preferred drug selections?
Purchasing optimization and profitability shifts due to acquisition cost changes – are you using reimbursement data to improve your purchasing?

We continue to invest in the technology to deliver financial analyses on the impact of pharmacy quality and adherence measures to support the movement to value-based healthcare reimbursement.
INMAR, reconciliation, cash flow, claims, third party pharmacy reconciliation, pharmaceutical contract management,
Booth #7308
Net-Rx Is Your Pharmacy's Source for Business Intelligence and Financial Analytics

Net-Rx, an MHA Solution, has specialized in providing operational and technology-driven services exclusively for pharmacies for more than 10 years. Led by industry-recognized experts, we provide a platform for advanced business analytics that drives operational excellence and optimum financial performance across reconciliation, reimbursement verification, and prescription pricing.

As a market leader in pharmacy solutions, Net-Rx has deep industry expertise and is a trusted partner to many of the most recognizable pharmacies in the country. These pharmacies have come to rely on Net-Rx for superior support, actionable insights, and proven results. Net-Rx is committed to exceeding the expectations of our customers, partners, and associates.

Here's how we help Community Retail Pharmacies, Long Term Care Pharmacies, and Retail Chain Pharmacies achieve optimum performance:

EditRx -Protect revenues by detecting billing and database errors
Metric-Rx™ - Optimize pharmacy operations through actionable business analytics
Price-It Rx - Improve profitability with customized market-driven pricing
RecRx - Ensure accurate third-party reimbursement
Reimbursement Suite - Maximize the combined value of EditRx, Metric-Rx and RecRx
Contract Assure – Recover missing revenue by assuring accurate payments on MHA contracted rates.

The recognized leader in pharmacy reimbursement and business analytic solutions!
Booth #7300
Change Healthcare

A leading provider of electronic solutions to the pharmacy industry, Change Healthcare provides comprehensive and innovative services for claims management and analysis, electronic prescribing and specialized processing, such as Medicare/Medicaid DME billing. Our expansive offerings provide pharmacy customers with the tools needed to become more competitive, improve patient care and combat inefficiencies and errors that lead to low reimbursement rates.

Electronic Prescribing

Change Healthcare's eRx Network ePrescribing enables the direct exchange of ePrescribing transactions between pharmacies and physicians through their ePrescribing application. By automating new prescriptions and refill requests/ responses, eRx Network ePrescribing improves the prescription process' overall efficiency and, as a result, the quality of patient care. Utilizing its Intelligent Routing™ to determine the most efficient electronic route between pharmacy and physician, eRx Network is able to provide a single route for all refill requests (fax or electronic), regardless of the prescriber's participation in ePrescribing.

eRx Network ePrescribing is further set apart by a variety of value-added, online self-help and troubleshooting tools. Our real-time script-viewing application allows pharmacy users to view all transmitted refill requests and new prescriptions.

Contact a Change Healthcare sales representative to find out which services are available for certain commercial payers.

Claims Management & Analysis Solutions

Change Healthcare Connect™ claims switching service provides full access to all third-party processors in the United States via a high-speed, next-generation network. Exclusive online tools like Change Healthcare ScriptView™ make real-time claim research and processor troubleshooting easier.

Change Healthcare Edit™ is an advanced, real-time edit engine designed to increase your pharmacy's overall profitability by reducing submission errors and optimizing third-party reimbursements. A series of pre/post edits is automatically performed, providing financial, administrative and legal compliance reviews on prescriptions prior to being sent to and received from the processor.

Change Healthcare CardFinder™ is an industry-leading, real-time eligibility service that can help your pharmacy save valuable personnel time and, as a result, provide enhanced customer service. A single transaction quickly returns commercial coverage information for more than 220 million covered lives and Medicare Part D coverage information for patients 65 years of age or older.

Change Healthcare offers two solutions to monitor and track payments of third-party prescriptions. Change Healthcare Reconciliation Elite™ and Change Healthcare Reconciliation Essential™ easily balance sales and remittance with check information, reporting discrepancies via a user-friendly web interface. Elite includes pursuit of outstanding unpaid claims.

Change Healthcare Payer Compliance™ resubmission service is designed to maximize third-party claim reimbursements by helping your pharmacy easily identify, reverse and resubmit claims that have been paid based upon outdated average wholesale pricing (AWP). This automated solution is a value-added service available to customers who utilize Change Healthcare Connect or Change Healthcare Edit.

ThroughChange Healthcare's pharmaceutical brand programs, pharmaceutical manufacturers are able to target patient persistency and compliance by delivering to pharmacies real-time, point-of-sale messaging and electronic co-pay offset vouchers. Our revenue-generating programs include Change Healthcare Voucher on Demand,™ Change Healthcare Inform,™ Change Healthcare Redeem™ and Change Healthcare Print-to-Pharmacy.™
Change Healthcare pharmacy services, erx network and Change Healthcare on Third Party Claim Management Receivables Reconciliation Prescription Remittance Insurance Claim Reimbursement Services. third-party claims management analysis services specialty processing services, and electronic prescribing services with retail pharmacy. Change Healthcare Medicare DME, Change Healthcare Recovery, Change Healthcare Adjudicate, Change Healthcare's eRx Network® ePrescribing, Change Healthcare Reconciliation Elite, electronic prescribing on third party claims processing.