Booth #14125
Winland Electronics

Monitor, Log and View Real-Time Temperatures for Compliance Reporting

Automate your compliance reporting and increase ROI with 24/7 monitoring, logging and viewing of real-time critical data including temperatures, humidity, water presence, CO2, and more.

For 40 years Winland Electronics has been a leader in 24/7 critical condition monitoring solutions in pharmacies, hospitals and high tech applications including:

Temperature (high, low, cryogenic)
Relative humidity
Water presence
Power loss
Open doors
4-20mA instrumentation

The EnviroAlert EA800-ip logs all of your critical data via wired and wireless sensors. These automatic data logs are an integral component for regulatory compliance including 21 CFR Part 11. No paper or pens required; accurate information is automatically logged lowering labor costs and creating positive ROI.

Your EA800-ip data including real-time individual sensor logs, alarm logs and device activity logs are available:
Remotely:

Intuitive web interface for assigned staff to view anywhere at any time
Export through secure web portal for back up
Graphing capability for quick overall trending visualization

Locally:

Device LCD screen display for local team
Download via USB from password protected device

Receive sensor alert notifications via multiple methods simultaneously versus relying on a single notification channel.

Device LCD screen flashes upon alert
Audible buzzer will sound for immediate local notification
Text and/or email to:

cell phones
notebooks
tablets
laptops
desktop computers

Relay outputs communicate with any new or existing security system providing 24/7 monitoring
Flexibility to alert different individuals in organization by sensor type

The EnviroAlert system is up and running quickly since there is no software to install or manage. Utilizing secure cloud-based technology, updates are pushed out automatically relieving staff of any system maintenance.

EnviroAlert monitoring systems have the flexibility to provide coverage in additional areas such as:

Deli
Kitchen
IT server closets
Clean rooms
Warehouse storage areas

If your application doesn't require a network solution, install the EnviroAlert EA800. This non-IP version provides an economical means of viewing real-time data and accessing logs via USB directly from the console. The audible buzzer, flashing LCD screen and relay outputs provide alerts for critical situations.

Both the EnviroAlert EA800-ip and EA800 consoles will manage the time-consuming tasks of 24/7 critical condition monitoring and data maintenance allowing you to focus on your patients.
winland electronics, critical condition monitoring solutions, sired alarm systems, wireless alarm systems, enviroalert, temperature monitor, relay output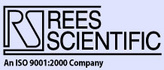 Booth #2622
Rees Scientific

Since 1982, Rees Scientific has set the industry standard for environmental monitoring, access control and automated watering. Today, we continue to lead the field, taking cues from our clients and their environmental challenges. From unwavering temperature monitoring in refrigeration, freezing and incubation, to lighting, humidity and automated watering for animal laboratories, Rees Scientific provides automated environmental monitoring and access control technologies to a limitless number of applications in a wide range of industries.

Our fully validated systems are Windows based, 21 CFR 11 compliant. Automated daily printouts, alarm notification, audit trails and complete data encryption are just a few of the standard features that help you meet your FDA, GMP, GLP, USDA, AABB, AAALAC, CAP, JCAHO or other regulatory requirements. From Pharmaceutical to Blood Banking, Laboratory Animal Research to Biotech and Hospitals, Rees Scientific has become the standard by which other monitoring systems are judged.

Centron EMS

A single Centron EMS (Environmental Monitoring System) can monitor a diverse facility with multiple locations while it provides instant data access and sophisticated analysis right from your desktop computer. Our continually expanding line of monitors is matched only by our around-the-clock service and support team. Always expandable, dividable and network compatible, Rees systems provide you with alarm notification, programming flexibility, rich documentation and a host of other features. Rees systems are used by virtually every major pharmaceutical company worldwide and the Centron has become the industry's standard in blood banks and similar facilities.

Our full turnkey installation goes well beyond hardware and software. Rees provides complete installation including system validation, sensor calibration and thorough training of your personnel, as well as service and warranties on all parts and labor.

Compliance - Meet today's toughest standards with total support documentation – designed to meet FDA, GLP, GMP, AABB, AAALAC, USDA and other regulatory requirements.
Protection - Safeguard valuable research, effort and product.
Cost Control - Reduce losses and limit your exposure to risk.
Time Preservation - Save energy and resources with streamlined, automated data collection.
Integrated Access Control - Total security for individual rooms, corridors or entire facility.
Centralized Alarm Systems - From local sonic to voice telephoned to e-mail alarm capabilities, day and night.
Centralized Data Collection - Reducing the costs and time associated with chart or manual recordings while increasing accuracy.
Validation - On-site hardware and software validation, including calibration, probe verification and user training. 1000+ page validation test reports.
Networking - Operates over existing LAN/WAN network utilizing TCP/IP. Multi-user, multi-building, multi-site capability.
Support for Oracle and SQL Server Database Engines - Industry standard data formats and greatly increased security and reliability. Individual users have no direct access to system files.
Advanced and Custom Report Generation - A vast new array of analysis reports are now available built-in to the Centron system and can be easily accessed from any workstation. Generate reports based on time, date, activity, input, event type or multiple criteria. Select only events with Comments, only "Nobody Home" events, only events with an open investigation pending, only events pertaining to a specific input, system wide events pertaining to maintenance issues, etc.
wireless Environmental Monitoring temperature monitoring systems with, reese scientific, centron EMS, ISO,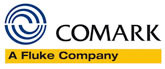 Booth #2626
Comark

Introducing the NEW Wireless RF500A/USA for Reliability in Regulatory Compliance for JCAHO, HACCP, AABB & CAP - 21

CFR21 Part 11

No Monthly Fees or Software Charges!

Free trial systems available.

Comark has a range of wireless temperature and humidity monitoring solutions offering economic and flexible systems for every measurement requirement including door event data.

Advanced technology ensures high data integrity when data loss is not an option.

Contact Comark for a complete list of parts including probes and accessories. Below is a list of our most popular components.

RF500A/USA: AC Gateway includes Software, Data Base and Radio Interface. It connects via Cat5 to your local area network for 24/7 alert notifications and easy access to data via internet browser. Available with POE option, as part number RF500AP/USA

RF512: Our most popular Transmitter includes 1 integral sensor plus connector for two external probes and a door sensor. -40F to 257F

RF516: Precision Transmitter is for extreme HI/LOW * applications. -328F to 750F *Requires special platinum probe, 1 meter = RFAP100

RF513: Transmitter includes integral temperature and humidity sensors.

RF515Kit: Sensor Transmitter can record & alert for 2 sensors using output of 4-20mA or 0 to 10 Volts.

Probes are available in various lengths. Contact us for details.

Key Features:

Local display and alert visibility for all transmitter conditions
Waterproof design, OK for in-place washdowns
Mesh network capability for RF512, RF513 and RF516
New solid state Gateway design
Automatic recovery and restart after power failures
Transmitter logging memory of 32,000 readings
Data Memory is completely unaffected by loss of power in Gateways or battery change in Transmitters.
Includes FREE backup software + FREE ongoing software upgrades, all downloadable from the web.
Automated real-time backups, including one in CSV format.
1-hour backup battery for power loss notification via email, SMS or auto-dialer activation.
Comark high quality, precision thermometers, pressure, airflow, humidity and pH meters, data loggers and wireless monitoring solutions for the food and pharmaceutical industries. Compliant with ISO9001:2000 RF500 wireless temperature monitoring manufacturer comark offers RF500 Wireless Monitoring and a range of economic and flexible systems for every temperature and humidity measurement requirement. Comark HACCP N5001 Auditor, hand held instrument for logging, monitoring and managing data, designed for use in HACCP, due diligence and health and safety systems. Comark wireless temperature monitoring systems, 4 Transmitter Options RF512, RF513, RF516, RF515.

Booth #14122
FreshLoc

ONE Solution for ALL Your Compliance Reporting Needs

FreshLoc Technologies, Inc. is a wireless real-time temperature monitoring company in regulated industries such as hospitals, pharmacies, food service, and labs.

Cross-system monitoring offers uniform compliance reporting for all you equipment no matter the manufacturer, make or model.

FreshLoc is there 24/7 monitoring temperature and other critical environment conditions including:

Cryogenic temperatures
Humidity
Moisture
Open doors
Voltage
C02
Positive / negative pressure

With extensive reporting and personal assistance around compliance and audit, FreshLoc keeps your assets and your information reliable, trustworthy and clean. Our wireless "always on" monitoring, gives you real-time alerts of environmental changes on your laptop or your mobile phone. And our extensive reporting lets you know exactly what has happened leading up to and as a result of any disruption due to mechanical, power or system failures.

FreshLoc has assembled a team strong on industry solutions, customer service and technology. The FreshLoc team works with you from solution development to implementation, best practices, and compliance/audit support. FreshLoc solutions combine the flexible elements of knowledge, information, software and firmware designing the most minimal sturdy hardware components. These solutions target time- consuming but extremely important management and reporting requirements, so managers can focus on their core operations. In short, we are your team.

FreshLoc takes care of the tedious but critical tasks that make for best practices in the environmental monitoring business today.

Find peace of mind through better information.
FreshLoc, http://www.freshloc.com, compliance and reporting, healthcare and education and school , food and safety and climate and control, food service and cold chain, 24/7 monitoring temperature and other critical environment conditions: including cryogenic temperatures, humidity, moisture, open doors, voltage, C02 and positive and negative pressure, temperature and measurements and monitoring, environmental and equipment and monitoring

Booth #2627
Next Control Systems

Tutela Wireless Monitoring Systems

A division of 'Next Control Systems', Tutela Systems supply and install fully validated and FDA/MHRA compliant web based temperature monitoring and recording systems for Medical, Biomedical, Laboratory, Pharmacy, Healthcare, Hospitals, Blood Banks, Plasma Centers and Cryogenic facilities in Europe and North America.

Cost of ownership of a Tutela system is significantly lower than established conventional technologies.

All electronic sensor and audit records are available any time from anywhere through the use of a simple web browser. As a result system qualification and audit times are greatly reduced.

Web hosted electronic temperature sensor and incident audit records are fully FDA 21CFR part 11 compliant and retained for up to 30 years.

All our wireless temperature monitoring systems are backed by a 24-seven remote medical temperature alarm monitoring and voice response bureau with web based incident recording and auditing. Fully audited electronic Email and SMS notification is also available.

Tutela Systems offer a wide range of high precision fully NIST and NPL traceable wireless medical monitoring sensor options that cover: Temperature, Flow, Pressure, Differential Pressure, Relative Humidity, 4-20ma Instrumentation, CO2, O2, LN2, Particle Counts, Volt Free Alarm and Status Contacts.

These sensors can be either wireless or hard wired technology (or a mixture of both) that is dependent on the specific requirements of our customer sites.

We monitor refrigerators, freezers, incubators, room ambient, clean rooms, BacT alerts, robot dispensers, bio safety equipment, motion stop, liquid nitrogen storage, warehouse storage and much, much more.

Locally installed sensing devices are monitored and recorded 'World Wide' from our highly secure, 'Company Owned' (not 3rd party hosted) IT server center.
Controls Systems Energy Management Remote Sensing Services Off-Site Management Services Controls Maintenance Services Graphical Interface Systems next control systems. tutela web based monitoring system on Environmental Monitoring Systems Refrigerators & Refrigeration Systems and Wireless Temperature Monitoring Systems. automated temperature/facility monitoring monitoring/archiving e records and alarm notification service, hardwired and wireless sensor options. tutela wireless monitoring systems

Booth #2631
Your Needs Drive Our Solutions.

After analyzing the market and discovering a need for a practical temperature monitoring solution, SensoScientific responded with the first ever break-through wireless environmental monitoring solution on the market. With the technological advances from SensoScientific, our remote temperature monitoring system can substantially reduce your cost of technology ownership. From vaccine temperature monitoring to wireless temperature monitoring for hospitals, SensoScientific delivers an unparalleled monitoring solution.

Making sure that medications, vaccines, and other pharmacy products have been maintained under recommended storage conditions is not a desire, it is a necessity. The SensoTech wireless temperature monitoring system for pharmacies, medications and vaccines delivers the highest level of quality patient care, while at the same time offering a high return on your investment.

With the SensoScientific wireless temperature monitoring solution you will reduce your labor costs, energy costs, and product loss, while increasing accuracy and compliance.

SensoScientific is the only solution provider to allow iPhones and other smart devices full data access without having to put a hole in your firewall or hosting data out side of your network.

Number one in market-driven innovation... Leaders in easy-to-use technological advancements... Ideas that keep the cost of ownership low and the ease of use high... For the latest in wireless temperature monitoring, trust SensoScientific.
sensotech environmental monitoring wireless temperature control temperature monitoring digital sensor alert notification pharmacy clinical labs hospital blood bank monitoring solution

Booth #2625
CheckPoint

CheckPoint takes advantage of the latest developments in wireless technology, utilizing the 900 MHz ISM radio frequency range most suitable for this type of monitoring application. All hardware complies with FCC Part 15 for non-interference, meaning that it will not interfere with your existing Wi-Fi network and other wireless devices used for medical applications.

We design, engineer and manufacturer our own sensors and write custom software that ensures seamless system functionality. Since 2002, we have dedicated ourselves to providing consistent software enhancements and product improvements that meet the changing needs of the healthcare environment, making CheckPoint the most modern and versatile wireless system available for hospitals, laboratories and others.

One click instantly displays an updated temperature chart for any piece of equipment. CheckPoint will fully and continuously document status and events, including storage time, temperature and corrective actions taken to meet compliance and auditing requirements. This ensures the highest level of quality and patient care at your medical facility or laboratory.

Monitor any number of refrigerators and freezers with intuitive color-coded temperature indicators and alerts; each equipment can be individually customized easily by the user for any alert parameter. Since 2002, the CheckPoint software has been put through the paces and exceeded the demands of numerous hospitals and labs, including the challenging environments of NASA and FDA laboratories.

Two-way communication and expanded individual sensor memory protects against any data loss caused by a network interruption, computer malfunction or other system failure. This makes CheckPoint G3 the most robust and reliable wireless sensor system on the market today.

CheckPoint is also designed to be highly scalable. It will function as a standalone system monitoring just a few sensors in a limited area, while affording you the option to expand at any time into a fully networked environment simultaneously monitoring hundreds of refrigerators located both in your facility and in multiple remote buildings.
Check point temperture monitoring with the Tempsys system for pharmacies hospitals and labs
Marathon LoggerPulse™ Enterprise Software and Network Data Loggers for Monitoring the Cold Chain

Marathon Products edl-WiFi and edl-Net temperature data loggers provide low cost, reliable, protection for drugs, vaccines, cell lines, refrigerators, freezers, incubators, and all storage facilities. Read More...

Summer 2013 Edition | Health System - Infusion

Fridge-tag® 2 by Berlinger

Regulators expect pharmacies to continuously monitor and document temperature data when storing vaccines. How can pharmacists do it reliably, easily & economically? Read More...

Spring 2013 Edition | Community - Specialty - LTC

Monitoring and Logging Temperatures for Compliance Reporting with Winland's EnviroAlert®

Protect valuables like medicine, blood and samples, while lowering labor costs with 24/7 remote monitoring, logging and viewing of real-time critical data including temperatures, humidity, water presence, power loss, and more. Read More...

Winter 2012 Edition | Health System - Infusion

Fridge-Tag® by Berlinger

Safeguard high value vaccines and biological drugs and improve temperature record retention. Weather related power outages cause pharmacies to discard thousands of dollars in vaccines every year - Fridge-tag® is the solution. Read More...

Spring 2012 Edition | Community - Specialty - LTC

Temperature Monitoring and Compliance Reporting by FRESHLOC

FreshLoc, a pioneer in temperature monitoring in healthcare, provides 24/7 monitoring, alerting and reporting. FreshLoc enhances patient care, eliminates tedious manual logs, reduces losses and automates compliance reporting and is web based. Read More...

Summer 2011 Edition | Health System - Infusion

VersaTrak and VersaFridge by the Inventors of Wireless Temperature Monitoring Systems

VersaTrak and VersaFridge provide pharmacies with accuracy and security in wireless monitoring and the best warranty and most flexibility in medical refrigerators. Read More...

Summer 2011 Edition | Health System - Infusion
Wireless Temperature Control (for JACHO compliance in Hospitals and Pharmacies)
From Wikipedia 2010

Wireless Temperature Control is a component that a wireless sensor network can provide.
A wireless sensor network (WSN) consists of spatially distributed autonomous sensors to cooperatively monitor physical or environmental conditions, such as temperature, sound, vibration, pressure, motion or pollutants. The development of wireless sensor networks was motivated by military applications such as battlefield surveillance but in addition, there use proved to be beneficial in the healthcare setting. They are now used in many industrial and civilian application areas, including industrial process monitoring and control, machine health monitoring, environment and habitat monitoring, pharmacies and hospitals, home automation, and traffic control.

In addition to one or more sensors, each node in a sensor network is typically equipped with a radio transceiver or other wireless communications device, a small microcontroller, and an energy source, usually a battery. A sensor node might vary in size from that of a shoebox down to the size of a grain of dust, although functioning "motes" of genuine microscopic dimensions have yet to be created. The cost of sensor nodes is similarly variable, ranging from hundreds of dollars to a few pennies, depending on the size of the sensor network and the complexity required of individual sensor nodes. Size and cost constraints on sensor nodes result in corresponding constraints on resources such as energy, memory, computational speed and bandwidth.

Within a pharmacy or hospital setting, Wireless Temperature Control will help determine if a pharmacy is compliant with temperature standards associated with certain drugs and compounds. With a Wireless Temperature Control System, pharmacies and hospitals can verify they have been compliant with JCAHO.

Alternatives Technologie Pharma Inc / TCP Reliable

Alternatives Technologie Pharma Inc. develops and markets unique Wireless Monitoring Systems, integrated with cold chain compliant services. Automated monitoring solutions are fully compliant Web solutions, are available Onsite or as a Service.

March 07, 2013


New Wi-Fi (b/g/n) Transmitters for TempTrak

TempTrak enterprise wireless monitoring system now offers the fastest, most secure Wi-Fi transmitters on the market today! New 802.11 b/g/n platform runs up to 72 Mbit/sec and PeaPv0 (PEAP) robust network security protects highly sensitive data. These new wireless transmitters feature visual and audio alarm indicators for local notification within range.

January 16, 2013


Cooper-Atkins New TempTrak Software Version 5.0!

TempTrak by Cooper-Atkins releases its' most innovative wireless monitoring software, version 5.0, including new customizable viewing options, scheduled reporting features and mobile support. It offers the utmost user-friendly interface and high-tech navigation system, designed to make temperature monitoring easier than ever.

June 25, 2012


New TransTrak™ NIST Traceable Data Logger Kit

Cooper-Atkins new, easy-to-use, TransTrak Data Loggers are now available! TransTrak temperature data loggers are most commonly used for monitoring storage temperatures during the transportation of blood, medication, food and reagents. The TransTrak software records and stores data from each mission, providing highly accurate temperature results for laboratory, pharmacy, nursing and dietary departments. The compact data loggers meet AABB guidelines and are NIST traceable, logging up to 2,048 readings with user-programmable intervals. Each independent temperature logger comes with an ABS plastic bracket and stainless steel bead chain for easy mounting and is water-resistant.

May 17, 2012


New TempTrak™ Air Velocity / Temperature Monitor

Cooper-Atkins' newest edition to the TempTrak™ family. The TempTrak system now offers 24 / 7 wireless monitoring of inline air velocity and air flow temperature in duct work.
A New Era of Anticoagulation Treatment: Optimizing Outcomes for Atrial Fibrillation
Provided by: Impact Education, LLC
Target Audience This activity is for osteopathic physicians and other health care professionals treating patients with atrial fibrillation (AF) for stroke prevention. Statement of Need In caring for patients with AF who are at risk for stroke, osteopathic physicians routinely have to decide among multiple sets of anticoagulation guidelines and...
FREE Pain Management CE / CME Mobile App Download
Provided by: CEAppCenter
Seven of the U.S. states require physicians to maintain CME credit in pain management. Find accredited materials covering chronic pain, medication management, ethical and legal issues, etc. Download the FREE mobile app onto your mobile device by visiting the Healthcare's Continuing Education App Center at www.CEAppCenter.com....
Microbes, Inflammation, Scaling and Root Planing, and the Periodontal Condition
Provided by: American Dental Hygienists' Association
LEARNING OBJECTIVES: Discuss the biology of biofilms List the risk factors associated with periodontal disease Explain the methods of non-surgical management of periodontitis Abstract Biofilms are a complex community of microorganisms characterized by the excretion of an adhesive and protective extracellular matrix, microbe-to-microbe atta...
HABLA - Part 1 - Online Course Content
Provided by: SolutionSight, Inc.
This HABLA On-Line Course Content is just Part 1 of the medical education program designed to provide the knowledge and skills necessary to take an interpretation exam to obtain medical interpreter certification. Eligible for 20 contact hours. Recommended pre-requisite for HABLA Part 2 - Case Studies. HABLA is a unique online medical education p...
Journey to High Value Healthcare: Return on Investment
Provided by: Inquisit
Stage 1 Meaningful Use is about deploying key information systems. Stage 2 will focus more on using the information to change care processes. But is there a Return on Investment? This session will review lessons learned by the industry to date, share the experiences of organizations that have applied/received payment, and discuss what is working...
Chronic Neuropathic Pain
Provided by: Southern Illinois University Edwardsville School of Pharmacy
Despite the availability of new drug therapies, neuropathic pain (NP) continues to pose challenges to patients and practitioners alike. It is often chronic in nature and, in a substantial number of patients, is not relieved by medication. Consequences include diminished mobility and function, lack of sleep, depressed mood, and impaired relationshi...
Rx Abuse: The Scope of the Problem 2012
Provided by: IACP / International Academy of Compounding Pharmacists (IACP)
America's number one drug problem is now the abuse and misuse of prescription drugs. Now the drug war is being fought in our local neighborhoods. With the street value of oxycodone between $25 and $75 a tablet and other controlled substances selling for $5 to $20 a pill, it's easy to see why pharmacies, you, and your team are at increasing risk...
Techniques to De-escalate Potentially Violent Patients - Series 1 of 3.
Provided by: Dannemilller
Intended Audience Physicians, Physician Assistants, Registered Nurses, Nurse Practitioners Learning Objectives Upon completion of this activity, the participant should be able to: •Identify the definition of de-escalation tactics •Identify the mindset and emotional temperament needed to attempt to de-escalate a potentially viole...
FLSA: The Legal Pitfalls of an Old Law in a New World
Provided by: Inquisit
Are you up-to-date with the provisions of a very old law, the Fair Labor Standards Act, known as the FLSA? It's the federal wage and hour that governs how you pay employees – especially when you may not realize they're off the premises but on the clock using a handheld device. Understanding the law is beyond important ...
Coaching: The Great and Not So Great Employees
Provided by: Inquisit
Employee performance exists along a continuum. The management of employee performance exists along a continuum. In this audio conference, you will walk away with a tailored plan to improve the performance of employees along the entire range of the continuum from marginal performance to high performance....
Contracted Services: Ensuring Compliance with the Joint Commission and CMS Hospital Standards 2011 and Beyond
Provided by: Inquisit
Contracts have become a recent hot topic with increased scrutiny by both The Joint Commission and CMS. The Joint Commission has contract service tracers. Hospitals must have a process to evaluate all of the services and must ensure compliance with the provisions contained in the contract. The bottom line is whether the hospital uses its own employe...
Sights and Sounds of Echocardiography
Provided by: Meetings By Mail®
This comprehensive course is designed to meet your Echocardiography Lab CME requirements for certification, with specific focus on hemodynamics, structural heart disease (RAVR, Clip, PFO/ASD), myocardial mechanics, advanced heart failure including LVAD, contrast-enhanced imaging, 3D imaging, pericardial disease and myocardial disease. Learn the la...
Importance of Supply Chain Standards - What You Need to Know About GS1
Provided by: Inquisit
What exactly are supply chain standards and how does GS1 impact you? Make sure to attend this iQast to find out!Amerinet experts Pat Klancer, senior director of Diagnostix supply chain services, Ben Schollmeier, senior director of data services, and Sue Leasure, director of membership services, will present this informative session geared toward im...
Medication Therapy Management (MTM) for Patients with Diabetes
Provided by: University of Connecticut School of Pharmacy
In this multi-layered, knowledge/application/practice-based continuing pharmacy education activity the University of Connecticut and Drug Topics will develop pharmacist competence in MTM and Motivational Interviewing. The activity is designed to expand from knowledge-based activities to practice-based skills by properly scaffolding knowledge, appl...
Your Destination for CME - Branson
Provided by: Primary Issuesâ"¢ by Primary Care Network
You all have them, you can't avoid them, and you may not even like them. Studies have shown that up to 15% of patient encounters are perceived as difficult by the clinician that is treating them. As a primary care clinician, you are most often the entryway to patients for their healthcare, even the most "difficultâ€